PM-60 Pulse Oximeter
SKU:
An easy to use portable Pulse Oximeter, ​with a spot check mode that includes auto standby and power off. In Continuous Monitoring Mode, you have regular alarm handling and the SpO2 waveform. Also stores 96 hours worth of data for a total of 4000 measurement points.
Download the PM-60 Brochure.
Price ex-GST.
Powered by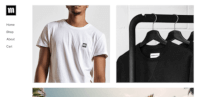 Create your own unique website with customizable templates.