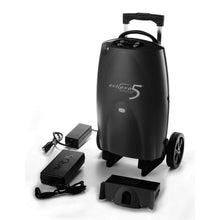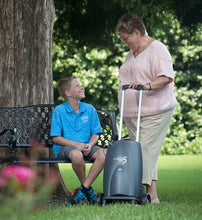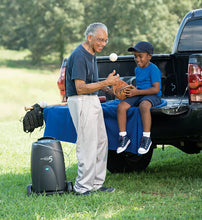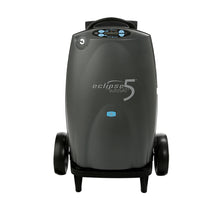 Caire SeQual Eclipse 5 Portable Oxygen Concentrator
Unlock Your Freedom with the CAIRE SeQual Eclipse 5 Portable Oxygen Concentrator!
The CAIRE SeQual Eclipse 5 Portable Oxygen Concentrator is a revolutionary device designed to provide individuals with freedom and independence while managing their oxygen therapy needs. With its advanced features and user-friendly design, this portable concentrator ensures a reliable and convenient source of oxygen wherever you go. Whether you are traveling, engaging in daily activities, or simply enjoying quality time with your loved ones, the Eclipse 5 offers enhanced mobility and peace of mind.
Inclusions:
1 x SeQual Eclipse Portable Oxygen Concentrator
1 x AC Power supply
1 x DC Power supply
1 x Accessory bag
1 x Cannula set
1 x User manual
3 years warranty
Key Features:
Unparalleled Portability: Weighing only 18.4 pounds, the Eclipse 5 is compact and lightweight, making it easy to carry and transport. Its convenient handle and shoulder strap allow for effortless mobility, ensuring you can go about your day without feeling burdened.

Continuous Flow and Pulse Dose Technology: The Eclipse 5 offers both continuous flow and pulse dose delivery modes, providing flexibility in meeting your specific oxygen therapy requirements. Whether you need a constant supply of oxygen or intermittent bursts during inhalation, this concentrator caters to your individual needs.

Long-lasting Battery Life: Equipped with an extended battery life, the Eclipse 5 allows you to venture out and enjoy your daily activities without worrying about running out of power. The optional auto-recharge feature ensures continuous operation, even while charging the battery.

Intuitive Control Panel: The user-friendly control panel of the Eclipse 5 makes it easy to adjust settings and monitor your oxygen levels. The bright and informative display provides clear visibility, allowing you to navigate the device effortlessly.

Versatile Power Options: The Eclipse 5 is compatible with various power sources, including AC and DC power outlets, as well as rechargeable batteries. This versatility ensures that you can use the concentrator at home, in your car, or even on an airplane, expanding your opportunities for travel and exploration.