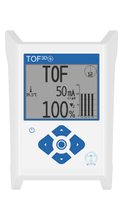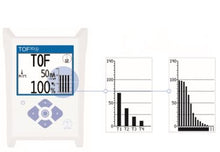 Nerve Stimulator and Twitch Monitor - TOF3D NMT Peripheral Nerve Stimulator
IN STORE
Nerve Stimulator and Twitch Monitor

The Future is back! MIPM introduces TOF3D.
TOF3D – From the creators of TOF Watch*
The all-rounder in the field of neuromuscular transmission monitoring that meets all requirements of anesthesiologists.
Various stimulation modes: TOF, PTC, TET, DBS, Single Twitch
3-dimensional acceleration measurement
Battery operation: + More than 1,500 hours continuous operation      
Use of standard AA batteries
Large 4.4-inch LCD display
Integration to patient monitors and operation via patient monitors*
Placement at  the OR table, IV pole or standard rail
Individual warning messages for lower and upper TOF limits
Surface body temperature measurement
Integrated trend memory can be downloaded to external devices or transferred to external devices.
*TOF-Watch® is a registered trademark of Merck Sharp & Dohme B.V.
*Depending on the monitor model
Our motto: If we monitor, we do it the right way. 

A simple application of all adhesive electrodes – reliable measurement!
Use of standard electrodes
Transducer placement at different measurement locations
Impedance monitoring for optimal stimulation
Automatic calibration function for alignment with patient's individual response (freely selectable by user)
Individual TOF intervals
The large display shows all relevant information at the same time and clearly.
If you have any questions about the TOF3D Nerve Stimulator Monitor, please feel free to contact our team at any time. 1300 859 767