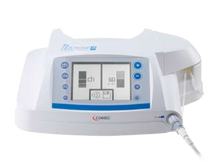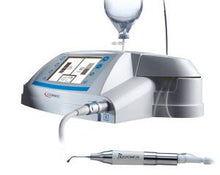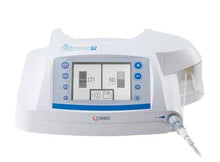 Comeg Piezotome Solo M+ Ultrasonic Bone Surgery Unit
IN STORE
Piezotome® Solo M+, compact and efficient, brings together all of the powerful, reliable, and safe components of the M+ range for maximum performance and safety.
DELIVERED WITH
• 1x brackets
• 5x 3m single-use irrigation lines with perforators • 1x handpiece holders
• 1x IPX6 M+ footswitch
• 1x M+ wrench
• 1x 3m mains cord
Product Benefits
Selective Cut
Safe and atraumatic ultrasonic piezo bone surgery. Non-active on fragile anatomic structure (Piezo modulated mode).
Newtron®
 

Technology

Patented technology electronics to provide great efficacy and clinical benefits. 
Compact
Dedicated to ultrasonic precise bone cutting, the Piezotome® Solo M+ has a large operator-oriented screen
Main Characteristics
Preservation
Bone preservation thanks to a highly precise cut, linear tip vibrations, controlled, and regular tip amplitude.
Efficacy
Boosted Piezotome® handpiece with 6 ceramic rings for safe and atraumatic bone surgery.
Automatic frequency adjustment for optimal and continuous efficiency irrespective of the load applied. 
Automatic power regulation for constant performance even in dense bone.
Comfort
For both surgeon and patient: safe and effortless cut, increased tactile sensation, and reduced post-operative pain with less swelling and bruising. 
Proven Ultrasonic Clinical Benefits
Tissue preservation (nerves, arteries, dura mater)
Thin & precise osteotomies
Reduced post-operative pain
Better healing
Stable and long term results
Total Control
Multifunction ON/OFF footswitch OR certified IPX6
Precise and constant irrigation flow rate to avoid bone necrosis
Single-use irrigation lines for perfect asepsis
Long-lasting durable components: handpiece, wrench, sterilization tray