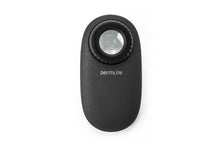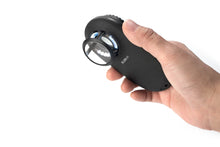 Dermlite DL200 HR Hand-held Dermatoscope
IN STORE
Dermlite DL200 HR Hand-held Dermatoscope
The polarized-only DermLite DL200 HR pocket dermatoscope succeeds & exceeds the successful DermLite DL2 Pro HR – in every way. In its beautifully ergonomic, easy-to-clean body, DL200 adopts the proven optical system from the previous generation, integrates an innovative, super-quick, retractable spacer mechanism with precise focusing, IceCap® (infection control caps) compatibility, a much longer battery life, integrated MagnetiConnect® smartphone connectivity, and, in this HR model, enjoy ultra-bright all-polarized illumination, all in one beautifully designed unit.
Key benefits:
Ultra-bright polarized light
Contact & non-contact dermoscopy with snap-on glass contact plate
Sleek, ergonomic design
May be used with virtually any smartphone or tablet (via optional MagnetiConnect adapters)
>20% more life on a charge than the previous model
Four-level charge indicator
Automatic shutoff to save battery life
Snap-on glass contact plate with 10 mm reticule

Each unit comes with 3Gen's 10-year warranty and includes a USB charging cable, Silicon cover and lanyard, and a sample supply of IceCap infection control caps.
If you are interested in the benefits of having polarized & non-polarized lighting in one device, consider the DermLite DL200 Hybrid.